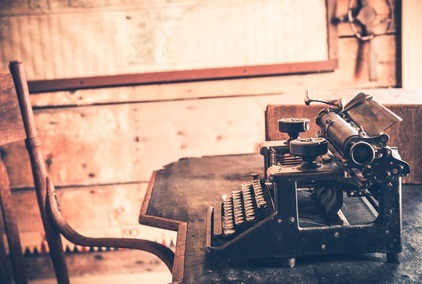 William Faulkner, Mark Twain, and Tennessee Williams are three of the greatest writers in the American literary canon. We have all heard of them. These writers and their works are known and respected all across the world, bringing respect to the American literary tradition.
We often forget that in addition to their American-ness, however, these writers have something else in common: they all had profound connections to the American South and were distinctly Southern writers. In fact, the American South plays an integral part in their works. It is impossible to imagine many of these authors' works even existing without the South and its special characteristics.
Let's begin our discussion with one of the first and most famous of the great Southern writers: Mark Twain. Born Samuel Langhorne Clemens in 1835, Mark Twain was absolutely essential to the establishment and development of an acknowledged and respected Southern literary tradition. He became so incredibly famous, and is still so very recognizable with his moustache, white suit, and hair as wild as his humor, that almost anyone even today can recognize him in an image.
Now an almost mythical American, and specifically Southern, figure, Mark Twain actually had an ambiguous relationship with his heritage. The nineteenth-century American snobbery that exalted the elites of America's Eastern Seaboard caused Twain to develop an inferiority complex that he hid well under an exterior of gregarious confidence.
Indeed, when Twain released his greatest works of Huckleberry Finn and The Adventures of Tom Sawyer, the reactions from the public were very far from being wholly accepting. Even his own wife (whose origins were in the Eastern elites) gave these works a very cool reception. The negative reactions did not result from any lack of quality, but rather from the idea that poor boys from the Southern states were not worthy protagonists.
Despite the prejudices he encountered, the South was such an integral part of Twain that it made its presence very well-known in his most important stories and novels. One image that is very often associated with Twain is that of the Mississippi River riverboat. Mark Twain worked as the captain of a riverboat for a number of years, and this experience was absolutely instrumental to many of the stories he later wrote.
Born about 60 years after Twain in 1897, William Faulkner was a writer who gained even greater literary respect. Faulkner was a modernist writer of great complexity and contradiction, and these characteristics are abundant in his works. Winner of a Nobel Prize in 1949, William Faulkner is highly regarded throughout the world, and several of his novels (such as As I Lay Dying and The Sound and the Fury) are considered to be among the best ever written.
Faulkner's stories focus a great deal on the significance of Southern family and tradition, yet have a decidedly experimental and daring tone. Faulkner was a very intellectual man, and approached life in a very cerebral way, but he referred to himself as a simple farmer throughout his life, living in the small southern town of Oxford, Mississippi.
Many of William Faulkner's works center on a fictional location of his own creation, called Yoknapatawpha County. Also, he created numerous fictional Southern families whose members served as protagonists in many of his stories and novels. In line with Faulkner's predominant themes of family and tradition, his Yoknapatawpha works center on stories of Southern families' destinies.
Last, but certainly not least, let's discuss the writer with arguably the most Southern of names: Tennessee Williams. Born in Mississippi, playwright Williams also lived in St. Louis, Missouri and, most importantly, New Orleans, Louisiana.
Why do we say "most importantly, New Orleans?" New Orleans was Tennessee Williams' inspiration and home for the duration of his writing life. It was his adopted, "spiritual home."
Tennessee Williams was born in Mississippi on March 26, 1911. His birth name was Thomas Lanier Williams, a name that he changed to one more expressive of his personality, as an adult. Williams' move from Mississippi to St. Louis, Missouri as a child was followed by many family troubles, and it was not until he discovered the splendid Southern city of New Orleans that the brilliant playwright finally found a place he could truly call home.
A writer who lived significant parts of his life in three southern states, and whose father was born in yet another southern state (Tennessee), Tennessee Williams had an expansive and instinctual understanding of the South and its culture. His cultural understanding grew especially deep in his beloved New Orleans, where he and his work became inextricably tied to the city he loved. Tennessee Williams is still recognized as New Orleans' greatest playwright, and is part of the city's cultural identity. In fact, every year the city celebrates a Tennessee Williams/New Orleans Literary Festival.
After this exploration of the lives and genius of these three great Southern writers, Mark Twain, William Faulkner, and Tennessee Williams, we think it must be clearer to you than ever before that the American South is a place of literary value and promise.