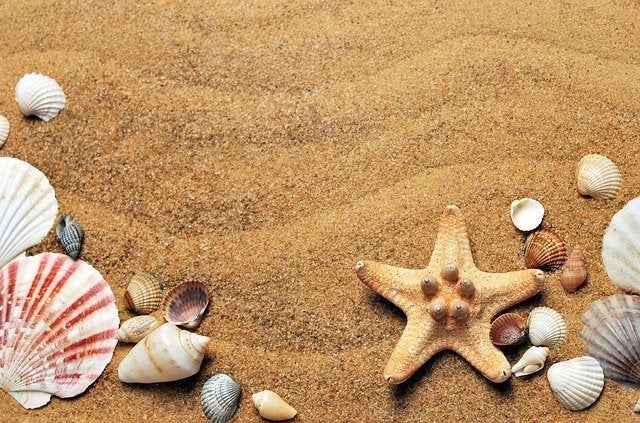 The beach is a great place to spend a sunny (or not so sunny) summer afternoon with the family—but what if you want to take those happy memories of your beach day home with you once the sun goes down?
With these fun and simple crafts, your kids can do just that while also creating something that reminds them of that special place all year-round
Each of these beachy crafts is completely DIY! All you'll need to do is pack some sand to take home the next time you visit the seaside, and you can easily provide your kids with hours of crafting fun.
A Memory Jar
There's no better way to commemorate a tropical vacation or beloved local beach trip than with a memory jar. All you'll need is a glass jar (a mason jar or similar item will do), a printed photo from your trip, some beach sand, and anything else you picked up on your journey, such as a seashell or sand dollar.
Simply tuck the photo into the side of the jar facing in and fill it up to about half the photo's height with sand to create a 3D beach illusion. Add in your beachy extras to complete the craft.
Now you have a souvenir much more creative than a simple photo on the mantle, with an added personal touch of knowing that the beach sand is authentic to your memory!
Sand Ornaments for the Holidays
Spice up your next holiday with some handmade sand decorations made by your kids. Sandcastles and other structures built at the beach will simply wash away; however, by adding some key ingredients to the sand you take home after your trip, you can create a completely moldable substance that will harden after drying.
By combining some beach sand with water and corn starch, you'll create a special concoction that can be shaped to your liking in any shape you prefer. Your kids can then use the sand to create personalized ornaments for the holiday season.
We recommend using toothpicks to carve in words or draw pictures on your sand ornaments!
Creative Frames for Your Seaside Drawings
No DIY craft is more classic than a crayon, colored pencil, or watercolor picture created by your kids at home. You can add a nautical element to this simple craft, though, with the sand you brought home from your last trip to the beach.
Encourage your kids to draw their best ocean scene, complete with all of their favorite undersea creatures—but make sure that they leave roughly an inch of white paper on each side of the drawing.
Once their masterpiece is finished, circle the drawing with a glue stick and then lightly dip each side in sand to create a textured frame that completes the beachy theme.
In Conclusion
For many families, a trip to the beach is a rare and exciting occasion. Take the fun home with you—until your next trip to the beach, that is—with these quick and easy sand crafts.