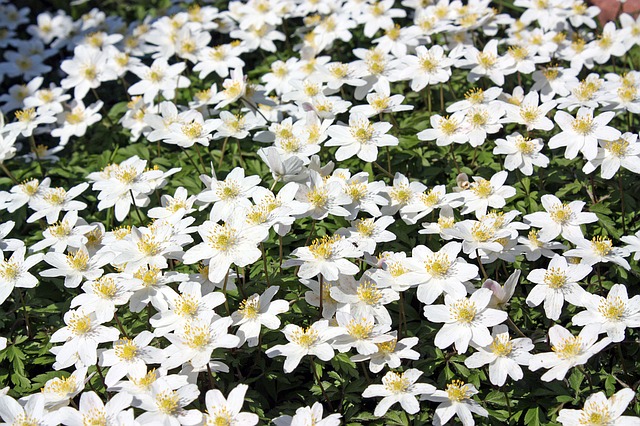 There's nothing quite as inviting as a beach house or beach-themed house. With designs that invoke the relaxation and tranquility of the beach, it's no wonder that more and more people want to bring this form of nature into their homes. One great way to take your beach decor over the top is to add local flora to your fresh bouquets.
Here are some of the most beautiful and popular flora from various coastal locations across the U.S.
East Coast
The East Coast brings a wide range of flowers to choose from in the spring, including the Carolina Lupine. Its small, yellow flowers can brighten any bouquet and add a splash of color to your decor.
If you're looking for something that blends in more, try the Eastern Bluestar with its star-shaped blue-like flowers. You can also keep things neutral with some lovely white Wild Anemones that will coordinate nicely with any arrangement.
For extra visual interest, the Yellow Lady's Slipper Orchid will make for a great conversation starter, because of its unique formation and color patterns.
West Coast
With its mild climate and coastal sun, the West Coast offers many choices when it comes to coastal-themed bouquets.
For a pop of color, the Blanket Flower will bring yellow and red into your bouquet mix. The Miniature Hollyhock is another great native West Coast choice with its red, pink, and lavender hues that bloom along each stem.
You could also try the Pacific Bleeding Heart, which also has stunning leaves that complement any beach decor. If you want something beautiful but underrated, give the Satin Flower a chance—it comes in various rich colors and won't disappoint.
Gulf Coast
Did you know there are sunflowers native to the Gulf Coast? Also known as Cucumberleaf Sunflowers, they have a similar appearance to yellow daisies and grow from March through November.
For something more exotic, try to find some Baybean flowers, or Canavalia rosea, as they are known scientifically. These delicate blooms come from the pea family and provide a vibrant pink color to any bouquet. Add some Bushy Seaside Tansy with its thick leaves and central yellow flower if you'd like a more beachside feel.
Great Lakes Region
Hues of purple abound throughout the Great Lakes region, so why not try some Harebell in your next Great Lakes bouquet? This perennial grows well in sandy soil and produces delicate purple star-shaped flowers.
For a more interactive choice, check out the Ohio Spiderwort, which has flowers that open every morning but will close up midday when the temperatures get to be too warm.
Another great option with a more neutral color is the Foxglove Beardtongue. Its blossoms open in ladder-like tiers and show off crisp, white flowers.
In Conclusion
Whether you've designed your beach house with the traditional colors of blue, white, and gray, or you've brought the beach theme into a room of your non-coastal home, adding a local floral arrangement to your design can make all the difference!