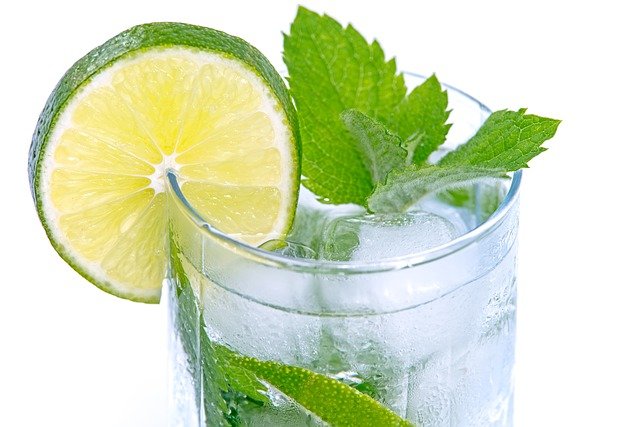 The landscape of coastal cocktails is a vast one. The best drinks reflect the airy, laid-back, invigorating vibe of America's coasts. Time at the beach wouldn't be the same without a tiny umbrella tucked into a delicious cocktail!
If you're looking for the best coastal cocktails you can enjoy year-round, look no further. We list a few of the finest recipes below, including a virgin recipe with none of the alcohol and all of the flavor.
Li Hing Pineapple Coconut Margaritas
These incredible margarita cocktails are made with Kapena Li Hing Tequila and are every bit as delectable as they sound. Ingredients include:
3 oz Kapena Li Hing Tequila
1 oz Kalani Coconut Liqueur
4 oz pineapple juice
½ oz lime juice
2 oz coconut water
½ oz pineapple gum syrup
1" pineapple chunks on a small bamboo skewer
Fill two Collins glasses with ice and combine all cocktail ingredients in a shaker with ice. Shake until well-chilled. Divide between glasses and garnish with the pineapple skewer.
Spicy Mango Sake Rum Cocktail
This coastal cocktail offers hints of spicy, tropical, sweet, and sour, all in a chilled, leveled-up version of a mango cocktail. Made with Koloa Kaua'i Reserve rum, the drink uses the following recipe:
1½ oz Koloa Kaua'i Reserve rum
1 oz sake
½ oz mango liqueur
¼ oz fresh lemon juice
¼ oz Hawaiian chili water
2 oz mango juice
1 tsp. rich simple syrup
Few dashes of Tiki Bitters
For the hibiscus chili seasoning:
¼ c. dried hibiscus flowers
2 Tbsp. flaky sea salt
1 ½ Tbsp. coarse sugar
1 or 2 tsp. Shichimi Togarashi seasoning
Combine hibiscus chili seasoning ingredients in a food processor and blend. Mix the cocktail ingredients in a shaker and add ice. Shake, then strain into a rock's glass. Garnish with a pinch of the hibiscus chili and a mango slice.
Simple Citrus Cocktail
A simple classic coastal cocktail, this one is refreshingly good with limes, lemons, or even a few orange slices in your glass:
5 oz. coconut vodka
2 tsp. lime juice
2 tsp. lemon juice
Coconut water
Lime slices
Lemon slices
2 tsp. simple syrup
Combine the citrus juices, simple syrup, and vodka in a shaker and shake well. Grab two tall Collins glasses and fill them with ice, but layer a couple of fruit slices of your choice in there. Divide the vodka between the glasses, and top each with coconut water.
Virgin Sunset
This is a classic fruit cocktail with grenadine that will sink to the bottom and cause a "sunset" in the glass when added. There is no alcohol in a virgin sunset, so anyone can enjoy!
One splash of grenadine syrup
¼ cup cranberry juice
¼ cup orange juice
¼ cup pineapple juice
Ice
Grab a Collins glass and fill it with ice. Pour the three fruit juices over the ice and stir. Then, pour grenadine syrup on top and serve once it sinks to the bottom.
The Best Coastal Cocktail Drinks
A coastal cocktail can bring a rough day to a smooth close, invigorate your afternoon, or liven any nighttime party. With these recipes, you can experience the coast any time of the year, just don't forget the tiny drink umbrella.